Webmin Maintenance
This chapter is special guide for Webmin maintenance and settings. And you can refer to Administrator and Steps after installing for some general settings that including: Configure Domain, HTTPS Setting, Migration, Web Server configuration, Docker Setting, Database connection, Backup & Restore...
Maintenance guide​
Webmin Upgrade​
Webmin have the interface for upgrade, it very easy for you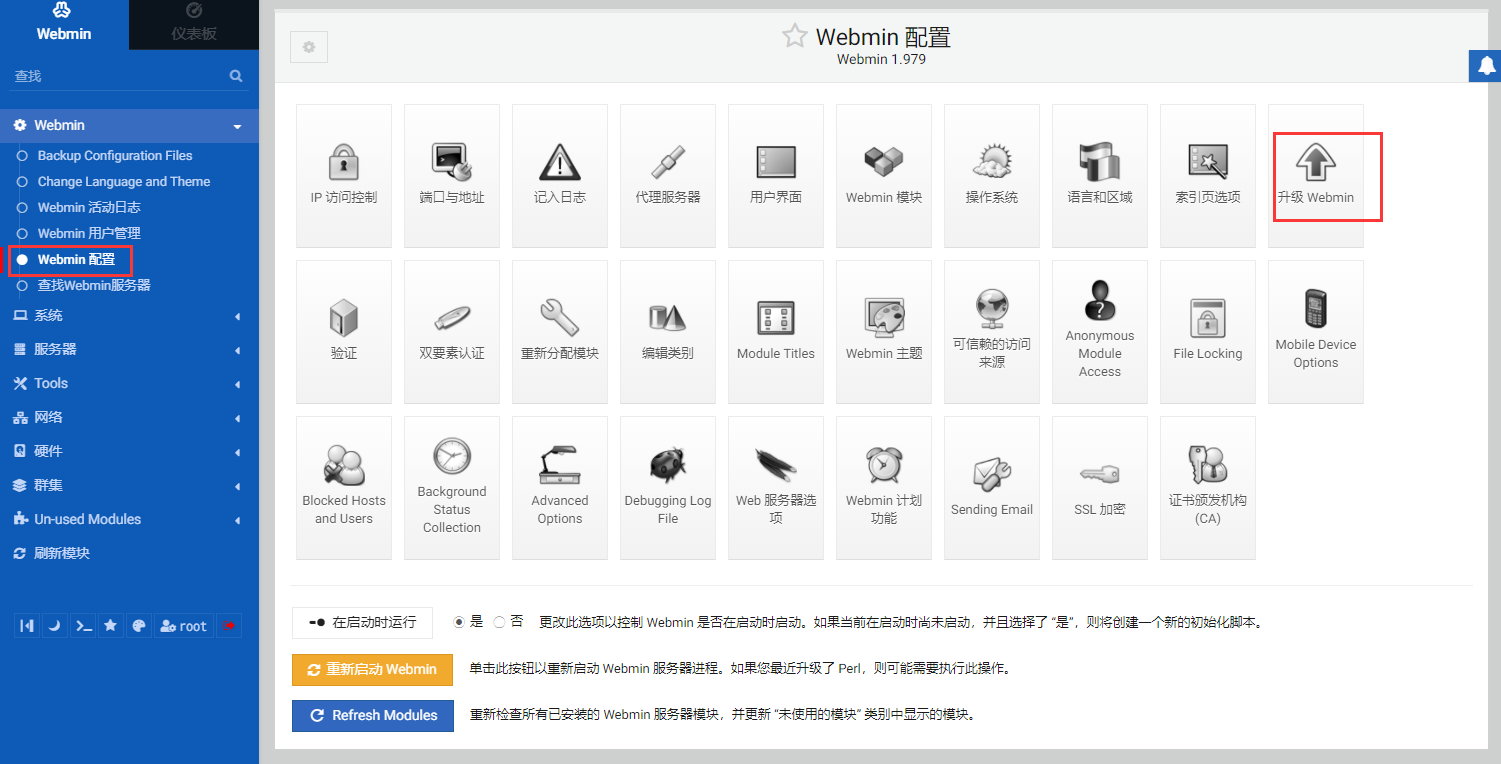 暂无方案
Troubleshoot​
In addition to the Webmin issues listed below, you can refer to Troubleshoot + FAQ to get more.
FAQ​
Does Webmin support multiple languages?​
Yes, you can change language from Webmin console
What kind of installation method does Webmin use in this project?​
Use rpm/deb
Is Apache included in Webmin?​
Does not contain. But in this deployment plan, we have additionally installed Apache
Why is the newly installed Webmin module still displayed under the Un-used Modules menu?​
You should click【Refresh module】after the installation of new module
What is the function of HTTP Tunnel?​
To be studied
How to disable Webmin inherit the Linux system user?​
You can 【Unix验证】 更改为 【设置为】,同时设置新密码和用户

Can I reset password of Webmin by command?​
Webmin uses the server root password, so use the passwd system command