Grafana Getting Started
Grafana Grafana is the leading open source project for visualizing metrics. Supporting rich integration for every popular database like Graphite, Prometheus and InfluxDB.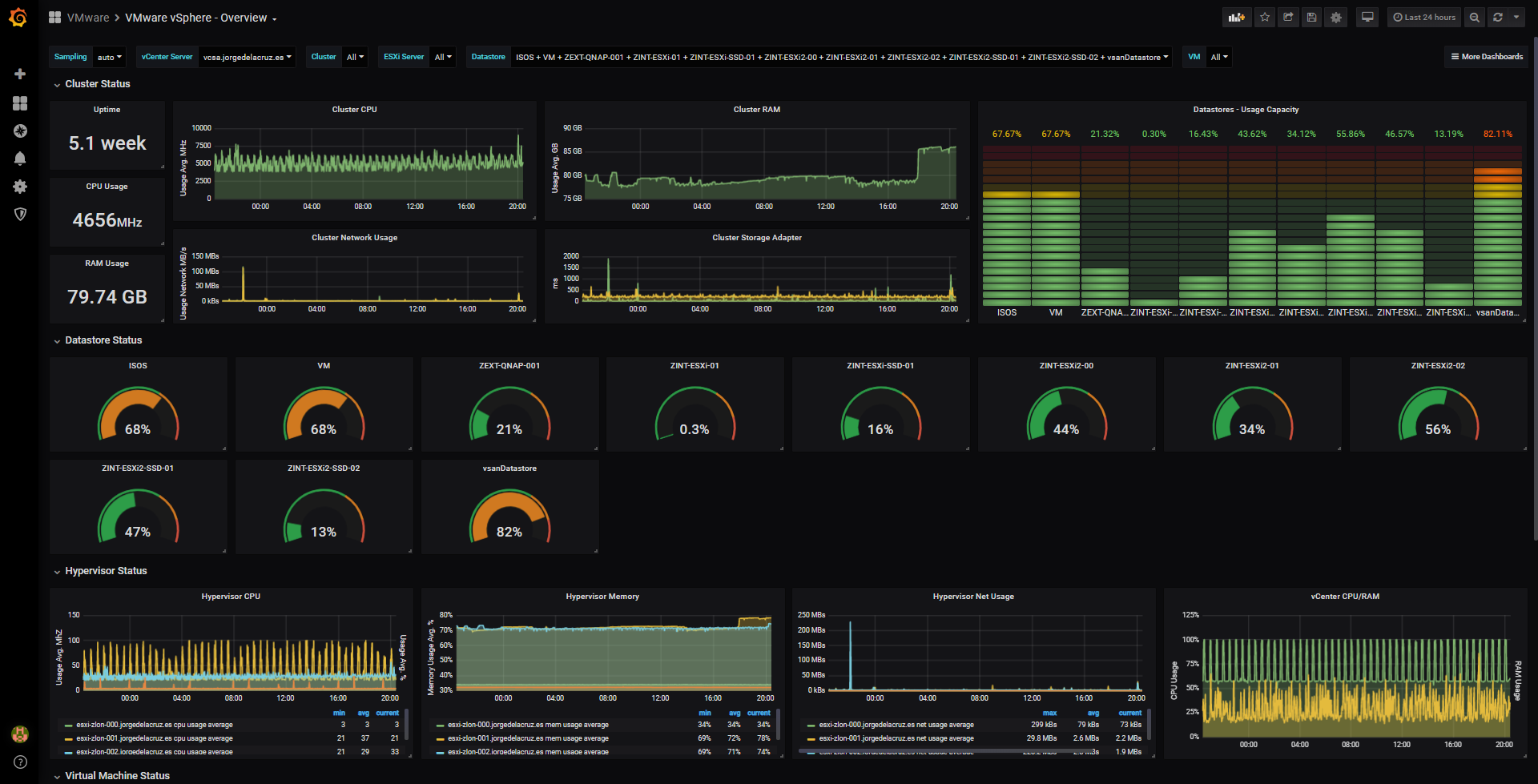 If you have installed Websoft9 Grafana, the following steps is for your quick start
Preparation​
Grafana Initialization​
Steps for you​
Using local Chrome or Firefox to visit the URL http://domain name or http://Internet IP, you will enter the register interface of Grafana

Input the default username and password, then system will force you to change your password

Log in to the Grafana Console


Open Configuration > Plugins to add plugins for function extension

Open Configuration > Data Sources to add data source for analysis


Open Configuration > Users to add user

More useful Grafana guide, please refer to Grafana Documentation
Having trouble?​
Below is for you to solve problem, and you can contact Websoft9 Support or refer to Troubleshoot + FAQ to get more.
Grafana QuickStart​
下面以 xxx 配置数据监控作为范例。
Grafana Setup​
Configure SMTP​
Get SMTP related parameters in the mailbox management console

Edit the SMTP segment part in Grafana configuration file and fill in your SMTP items

#################################### SMTP / Emailing #####################




[smtp]




enabled = false




host = localhost:25




user =




# If the password contains # or ; you have to wrap it with triple quotes. Ex """#password;"""




password =




cert_file =




key_file =




skip_verify = false




from_address = admin@grafana.localhost




from_name = Grafana




ehlo_identity =





[emails]




welcome_email_on_sign_up = false




templates_pattern = emails/*.html




Restart Service

sudo systemctl restart grafana-server




Log in Grafana Console, Open: Alerting > Alert Rules, create new Notification Channel and select the type with Email

Click the Test Connection, you can get the feedback "no errors were..." if SMTP is useful
Reset Password​
SSH login to the server, run the following command
# Modify administrator password




grafana-cli admin reset-admin-password admin123



Reference sheet​
The below items and General parameter sheet is maybe useful for you manage Grafana
下面仅列出 Grafana 本身的参数:
Path​
Grafana installation directory: /usr/share/grafana
Grafana 配置文件:  /usr/share/grafana/conf/defaults.ini
Grafana logs file:  /var/log/grafana/grafana.log
Grafana 数据存储路径: /usr/share/grafana/data
Grafana 数据日志路径: /usr/share/grafana/data/log
Port​
| 端口号 | 用途 | 必要性 |
| --- | --- | --- |
| 3000 | Grafana 原始端口,已通过 Nginx 转发到 80 端口 | 可选 |
Version​
# Grafana Version




grafana-cli -v



Service​
sudo systemctl start | stop | restart | status grafana-server



CLI​
Grafana 提供命令行工具grafana-cli用于全面管理和配置 Grafana
[root@iZj6cfvehfql1u0bth47acZ ~]# grafana-cli -h




NAME:




   Grafana CLI - A new cli application





USAGE:




   grafana-cli [global options] command [command options] [arguments...]





VERSION:




   8.4.4





AUTHOR:




   Grafana Project <hello@grafana.com>





COMMANDS:




   plugins  Manage plugins for grafana




   admin    Grafana admin commands




   cue      Cue validation commands




   help, h  Shows a list of commands or help for one command





GLOBAL OPTIONS:




   --pluginsDir value       Path to the Grafana plugin directory (default: "/var/lib/grafana/plugins") [$GF_PLUGIN_DIR]




   --repo value             URL to the plugin repository (default: "https://grafana.com/api/plugins") [$GF_PLUGIN_REPO]




   --pluginUrl value        Full url to the plugin zip file instead of downloading the plugin from grafana.com/api [$GF_PLUGIN_URL]




   --insecure               Skip TLS verification (insecure) (default: false)




   --debug                  Enable debug logging (default: false)




   --configOverrides value  Configuration options to override defaults as a string. e.g. cfg:default.paths.log=/dev/null




   --homepath value         Path to Grafana install/home path, defaults to working directory




   --config value           Path to config file




   --help, -h               show help (default: false)




   --version, -v            print the version (default: false)



API​
Grafana API 采用 REST API 2.0 规范。